UPDATE (11 Nov 2011) This article was written with the (now discontinued) Dovado UMR in mind. However, the same AU-style adapters (12V 1A) will also power the Dovado 3GN. The Dovado 4GR, on the other hand, requires a 12V 2A psu and uses a Blackberry-style power adapter which takes detachable "clips" for different socket styles. Currently we have a stock of AU, EU, US and UK-style clips available. The latest and fastest-selling mobile broadband router from Dovado, the TINY, requires a 5V 2A supply with a much smaller barrel type jack plug and we are currently trying to source a suitable AU-style adapter to power the TINY. Since the arrival of 4G/LTE from Telstra in Australia in late September 2011, the whole family of Dovado routers are proving popular with Australian customers. We'll do our utmost to provide AU-style power adapters for the 4GR and TINY as soon as possible. Read the discussion of the Dovado TINY on forums.whirlpool.net.au.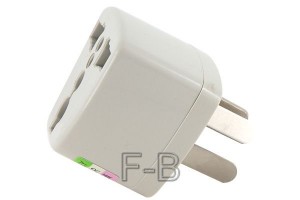 UPDATE 2 (21 Feb 2012) Attempts to source manageable quantities of the Dovado-approved power supply for the TINY did not succeed, however Dovado themselves have placed a large order with the manufacturer. Unfortunately there is a long lead-time measured in months rather than weeks, so in the meantime, any TINYs shipped to Australia (as of 21 Feb 2012) will by supplied with tight-fitting travel adapter as a workaround.
A batch of Australian-style power adapters (Type I) arrived with today's shipment of Dovado UMRs. The 12V power adapters are suitable for both the Dovado UMR and Dovado 3GN, so we can now supply customers in the following countries: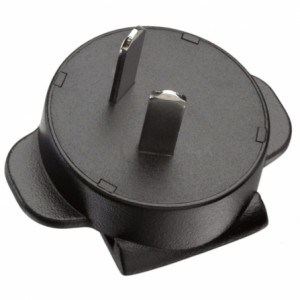 American Samoa
Argentina
Australia
Brazil
China
Cook Islands
East Timor
Fiji
Kiribati
Nauru
New Zealand
Papua New Guinea
Tajikistan
Tonga
Uruguay
Uzbekistan
Vanuatu
Western Samoa
With Australia in mind, Dovado have recently* added supported for the ZTE MF636BP and Maxon BP3-USB modems as supplied by Bigpond.
*at time of original writing, 24 March 2010